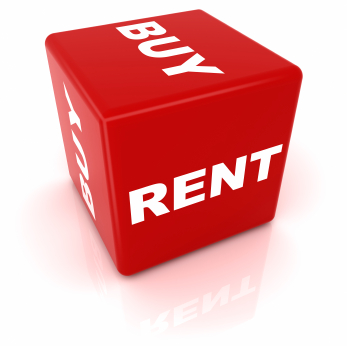 Rent To Own is a fantastic concept which has been gaining traction among renters who want to gain access to the benefits of home ownership, but have unique circumstances preventing them from making the leap into home ownership. If you are interested in owning your own home, but something is currently holding you back, Rent To Own may be a great solution.
Who Is Rent To Own For?
There are several circumstances in which people may benefit from participating in a Rent To Own program. A few common obstacles to ownership which can be overcome using an RTO program are:
Credit problems – Sometimes renters have trouble qualifying for a mortgage due to credit problems, and just need time to repair their credit.
Lack of down payment – Many would-be first-time buyers lack the down payment required to own their own home.
Recent immigration – Often times, new immigrants need some time to establish credit or get their citizenship before they can qualify for conventional financing.
Self-employed or entrepreneur – Banks are a little harder on self-employed individuals, and there is often a need to establish a track record before securing a mortgage.
Intimidation of buying your first home – even with good credit and a fat down payment, some buyers would still prefer to "try before they buy".
Rent To Own Benefits
There are a wealth of benefits for participants of a Rent To Own program on both the investor and tenant-buyer side. As a tenant-buyer, you gain flexibility and peace of mind in addition to the financial rewards of home ownership. Here are some of the key benefits as a tenant-buyer:
Minimal cash required – Unlike a straight purchase of you own home, the cash requirement is relatively small. You won't need a large down payment, or extra cash to cover closing costs.
Poor credit can still work – If your credit has suffered recently, you can move into a home you love, and give your credit some attention and healing time before closing.
Rent credited towards purchase – A portion of the monthly rent is credited towards the purchase of the property which allows you to start building equity right now.
Faster equity accumulation – Equity accumulates much faster during a Rent To Own program than during the first few years of a conventional mortgage. Your purchase credit will be more significant than the principal paydown.
Ownership experience – As a tenant-buyer, you'll run your own home. As long as you hold up your end of the bargain you are free to maintain, modify or renovate as you see fit since at the end of the day the home will be yours.
Flexibility – While there is some commitment involved in any Rent To Own program, you still get to "try before you buy". If you don't like the home, the area, or something changes in your life, you have options.
Peace of Mind – Knowing that you will own your home at the end of the day affords a certain peace of mind to tenant-buyers. You won't have to worry about rent increases, an absentee landlord, or how long you can stay in the home because you'll be in charge.
If you are facing an obstacle preventing you from owning your own home, you may want to try working with a Rent to Own professional to purchase either a home they have in their inventory, or to find a home suitable to you for purchase. Don't be afraid to do the math and see if this strategy could work for you.
If you enjoyed this post, get free updates by email or RSS.