Today The Rentables was featured in an article in the Toronto Star. Also mentioned were co-founders Pavel Tchourliaev, Schien Dong and Andrew MacDonald as well as Toronto area real estate sales representative Elena Fort. To see a full size PDF version of this article, click the image below: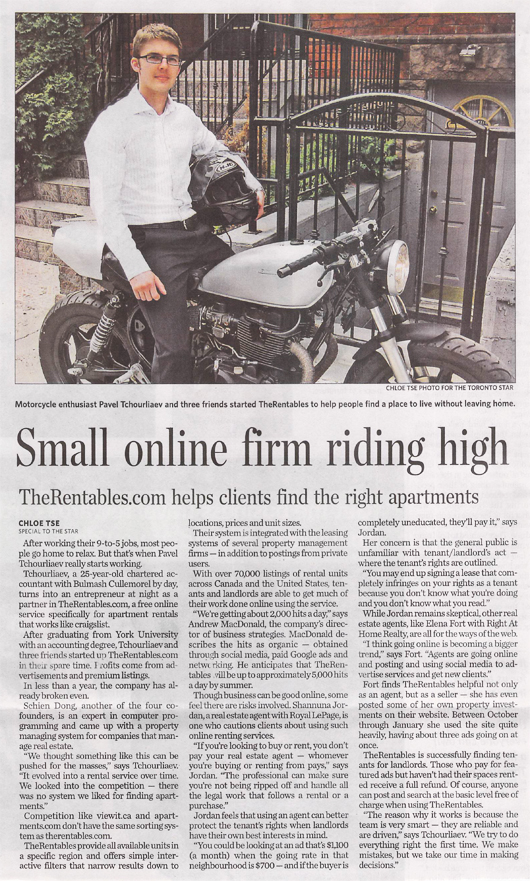 After working hard to develop The Rentables throughout 2009 and establish a foothold, the team has shifted its focus in 2010 to growing our user base. As more people are aware of the service we offer, we are confident our site will explode in popularity. Simply put, The Rentables offers a better online rental listing search experience for its tenant users, and a simpler more streamlined posting process for its landlords and property managers. The more users our site has, and the more postings our site has, the more useful the site becomes for all parties involved.
We are at a level where TheRentables.com is a great resource to advertise your unit for rent or search for a new rental unit as a tenant. Best of all, both tenants and landlords can use our service free of charge, so be sure to check it out next time you are in the housing rental market, and be sure to tell your friends!
If you enjoyed this post, get free updates by email or RSS.